S
atur
day
17 September 2016
- S
un
day
25 September
2016
Join Post G20 International Forum: Hangzhou and the World, based in the School of International Studies, Zhejiang University in September 2016 for 9-dayforum which allows you to explore how young graduates get involved in international affairsand also discover contemporary Hangzhou and its region.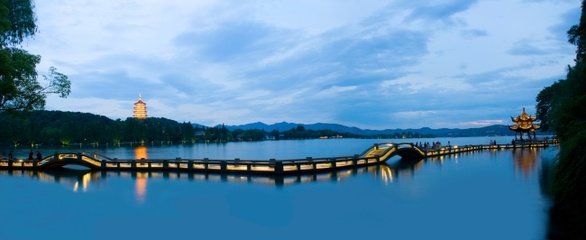 Renowned as one of China's seven Ancient Capitals, historic Hangzhou is also a city of innovation. It is a cosmopolitan city with a distinctive Chinese cultural appeal. Both the West Lake and the Grand Canal are now UNESCO World Heritage Sites. Hangzhou will deliver a uniquely impressive G20 summit to the world in September 2016.Zhejiang University is a prestigious institution of higher education with a long history, and a comprehensive research university with distinctive features as well as international impact.
THE FORUM explores the role of Hangzhou and its region in international platform. Do you want to know how Hangzhou plays an important role in today's world - from how we work and where we live, to what we do in our leisure time? Are you interested in the role played by Alibaba in the development of Chinese online commerce? How do the inhabitants of the Xixi Wetland, the origional place described in "Mansion of Red Dream", cope with these changes?
In THE FORUM you will explore Hangzhou through lectures and seminars with leading academics. You will be given an opportunity to develop a wide range of academic skills. THE FORUM is both intellectually challenging and pleasurable.
We look forward to welcoming you to Zhejiang University and to our exciting city in September 2016.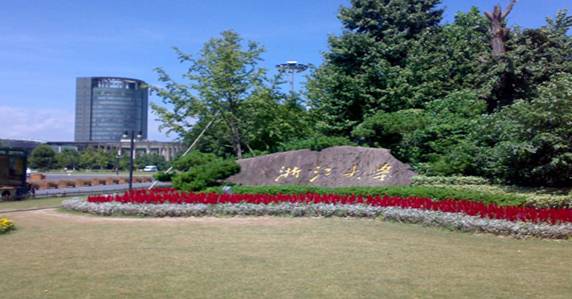 Find out more
For enquiries please email:
Ms. Sun Xiuxiu: sxx123@zju.edu.cn
Ms.Zhou Yuting: zhouyuting@zju.edu.cn
Visit the FORUM website: http://www.sis.zju.edu.cn/english/redir.php?catalog_id=447&object_id=130221
TOPICS
* Young leadership in international organizations
Chinese development and International relations
Present Chinese diplomatic policies
European Refugee Crisis and China
...
FIELD TRIPS
* China Insitute for SCO (Shanghai Cooperation Organization) International Exchange and Judicial Cooperation
Haining International Campus, Zhejiang University
Alibaba in Hangzhou
Pinghu commercial center
...
During the 9-day residential phase, we will invite several distinguished guiests from different international organizations. Students are expected to attend seminar and field trips. Free time is allocated in the evenings for study and social activities.
Please note that the itineraries are subject to change and may be updated nearer to the time.
Entry requirements
Eligibility
To apply to the forum, we expect the following:
You will be a registered graduate student, master or Ph.D candidates at a university or college.
You are encouraged to give a presentation (about 15 minutes) over the above mentioned topics or related.
English
and Chinese
Language
The whole forum will be in English officially and a little bit Chinese will be greatly appreciated.
Scholarships
The Forum offers the good scholarship for all foreign studuents. Once the application is accepted, full tuition and accomodation scholarship will be given. Besides, the scholarship also covers RMB 5,000 yuan for the international flight. Decisions will be made based on the applications received.
Personal expenses
In addition, you will need to budget for living costs to cover other personal expenses such as shopping etc. Hangzhou is a relatively affordable place to live.
Insurance
All students are required to arrange their own travel and health insurance before arriving in Hangzhou.
How to apply
Applications will open from 1 June to 20 June 2016!
The admission process
All correspondence will be via email so please check for responses regularly.
After you have submitted your application, you will receive an acknowledgement email within a week.
A decision will be made on all applications by the end of June 2016, but we may contact you earlier.
Accommodation
We offer a choice of standard rooms with wifi or wired broadband connection on campus or close to campus. Students are advised to bring a laptop with them to allow a cable connection.The university campus is open to the public but patrolled by campus security.
We recommend that students let us know your arrival and departure time and place in advance. We will provide collection from and travel to Shanghai or Hangzhou Airport.
What to bring
We recommend bringing the following items:
An umbrella, as Hangzhou can sometimes be a rainy city!

A good waterproof coat, to keep you warm and dry.

Sturdy footwear as we'll be walking around the city and sometimes in the countryside.

A backpack or daypack for carrying your belongings when on field trips.

Sun protection cream, a hat and sunglasses for good weather.

Warm clothes such as jumpers, coats and hats for night time activities, outdoor excursions and bad weather.
If you forget anything, there are plenty of shops in the city centre where you can find all of the essential items.
S
ocial events
Our current students at the School of International Studies, Zhejiang University will accompany you on field trips and organise other social events with you such as pub quizzes, cinema and theatre visits and other local sightseeing activities. These events are optional to attend. Some may incur extra costs such as tickets.
Students at the Zhejiang University will act as ambassadors and answer any questions you may have about Hangzhou and help you make the most of your time here and experience the city as well as a Zhejiang University student would.
University and city life
Zhejiang University is located in the westside of Hangzhou. It is convenient for you to take public transportation to the city center and main attractions like the West Lake, Xixi Wetland, museums, shopping centers, and cinemas. The city offers a wide choice of food outlets and restaurants. Hangzhou cuisine is very delicious for you to enjoy.