On May 7th, 2018, Professor Vladimir Biti from the Faculty for Literary and Cultural Studies at University of Vienna, also academician of Academia Europaea was offered an appointment at Room 205 in Building East 6 of Zijingang Campus, Zhejiang University. Meanwhile, he gave his lecture at this appointment ceremony, which was held by Professor Fang Fan, deputy dean of School of International Studies, Zhejiang University, with the presence of Professor Nie Zhenzhao, director of Research Center of International Literature & Interdisciplinary Studies, Associate Professor Ma Xiaoli, Associate Professor Su Chen as well as many students and teachers.
At the very beginning, Professor Fang Fan introduced Professor Vladimir Biti, who is now a chair professor at Faculty for Literary and Cultural Studies, University of Vienna and was once a visiting professor to Zweig University, University of Vienna and University of Berlin in 1997, 1998 and 2003 respectively. He was also a member of the Executive Board of the International Association for Semiotic Studies from 1996 to 2004, Chair of the Committee on Literary Theory of International Comparative Literature Association from 2001 to 2005 as well as a member of Executive Bureau of the same Association from 2005 to 2010. In addition, Professor Biti is editor-in-chief of renowned journal Arcadia: International Journal of Literary Culture (A&HCI). Dedicated in the studies of cosmopolitanism, nationalism literature, cultural criticism, trauma theory and narrative theory, he has published many works including Involving the Unsaid: Literature/History/Theory (1994), Tracing Global Democracy: Literature, Theory and the Politics of Trauma and over 100 articles, exerting a huge influence upon European and international academia.
After that, Professor Fang Fan and Professor Nie Zhenzhao granted the letter of appointment of Zhejiang University to Professor Vladimir Biti and put on the school badge for him, which signified Professor Vladimir Biti's official identity as a "Qiushi" professor of Zhejiang University. In the end, Professor Biti delivered a speech to extend his thanks and his delight in being a chair professor of SIS, Zhejiang University and his honor to give series of lectures in Zhejiang University.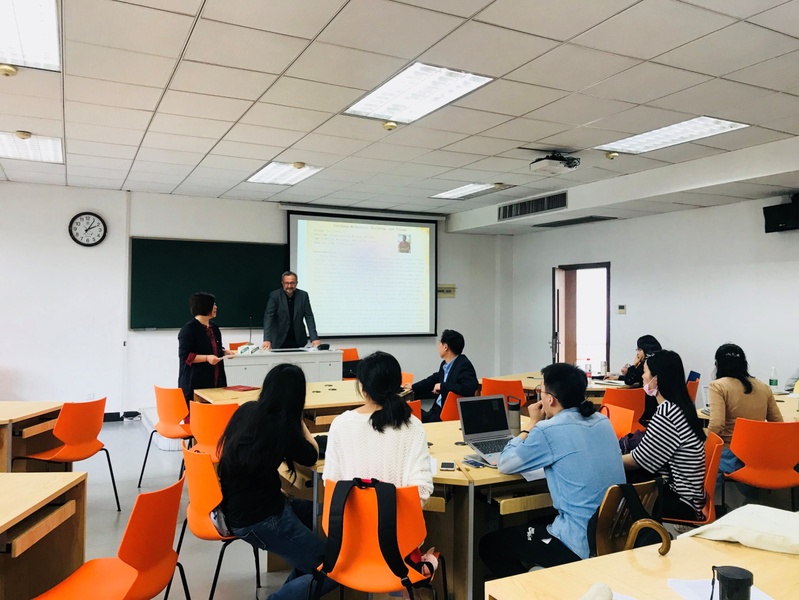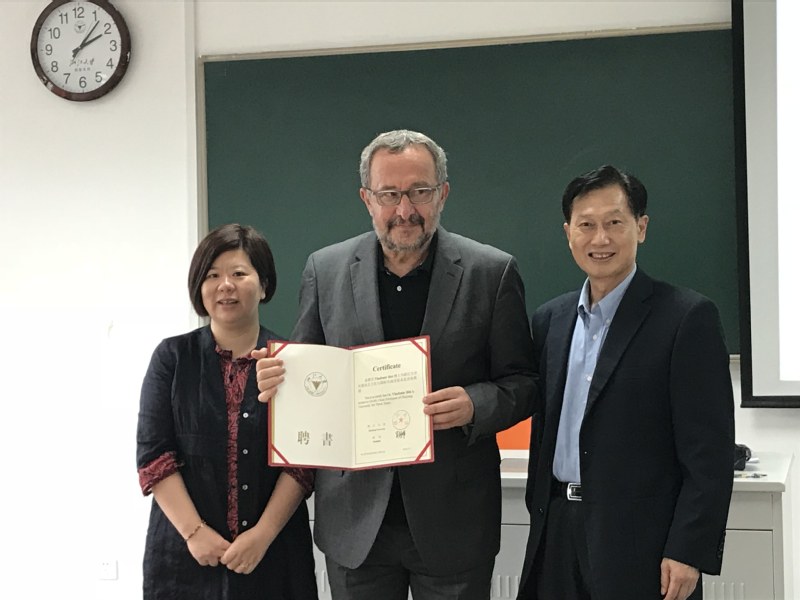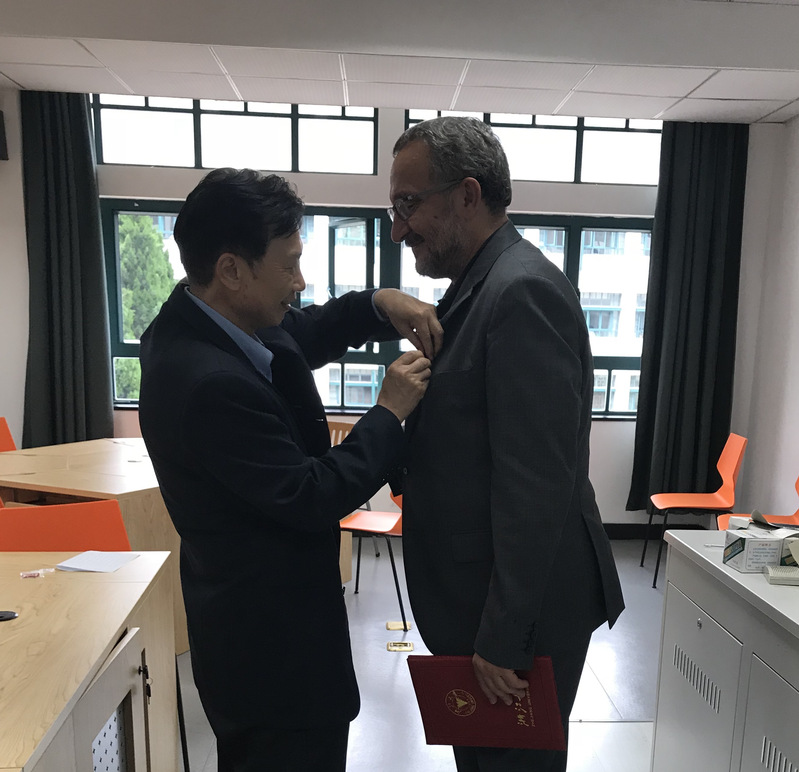 Professor Biti gave his first lecture entitled "European Modernity, Worlding, and Trauma" to students and teachers of SIS after the ceremony, which was a feast of thought covering European history, culture and philosophy. He made it easier for audience to understand and to go further down the theme through detailed illustration of some keyword, e.g. history, state citizen, man, individual, person and freedom, explanations of concepts including modernity, worlding and trauma as well as quotations of many empirical evidence and perspectives. The lecture became a great success in a warm applause of students and teachers of SIS. According to the audience, they are looking forward to the upcoming lectures.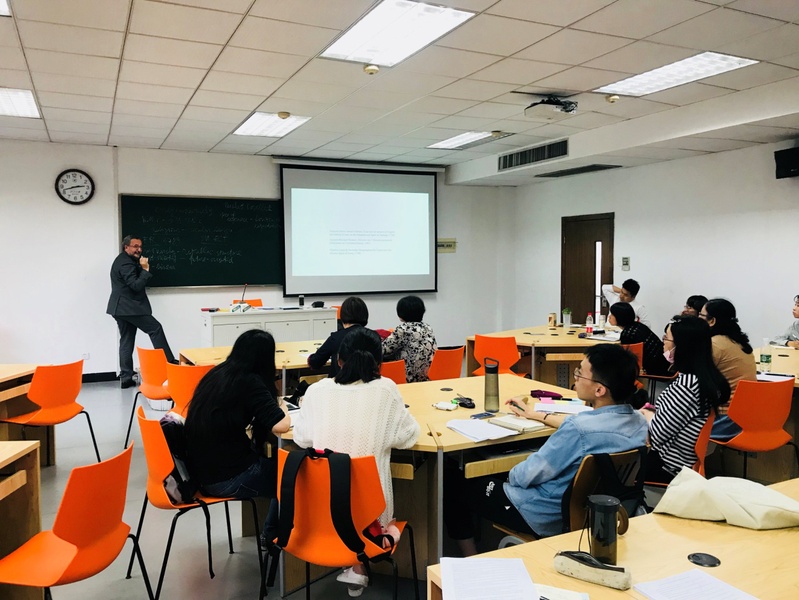 School of International Studies
Research Center of International Literature & Interdisciplinary Studies
May 7, 2018
(Written and photograph by Yang Yunfan)