FromSeptember 1stto 6th, 2018, theFourth Biennial Conference of the Association of Critical Heritage Studies,held by Zhejiang University and the Association of Critical Heritage Studies (ACHS),organized by the Management Committee of Liangzhu Civilization, Hangzhouandthe School of International Studies of Zhejiang University, was held in Hangzhou.
Thisbiennial academic conferenceactive in international heritageaims to promote the transformation and innovation of research and practiceoncultural heritage,making heritageboth aresource of cultural industriesanda vehicle for social changes,dialogue among civilizations andthe development ofmorality and humanity. After four years of preparation, the conference attracted about 500 representatives from more than 40 countries on five continents. As the most extensive international academic event in the history of Hangzhou and Zhejiang University, it is of great significance to Chinese heritagecircle, to Hangzhou and to Zhejiang University as well.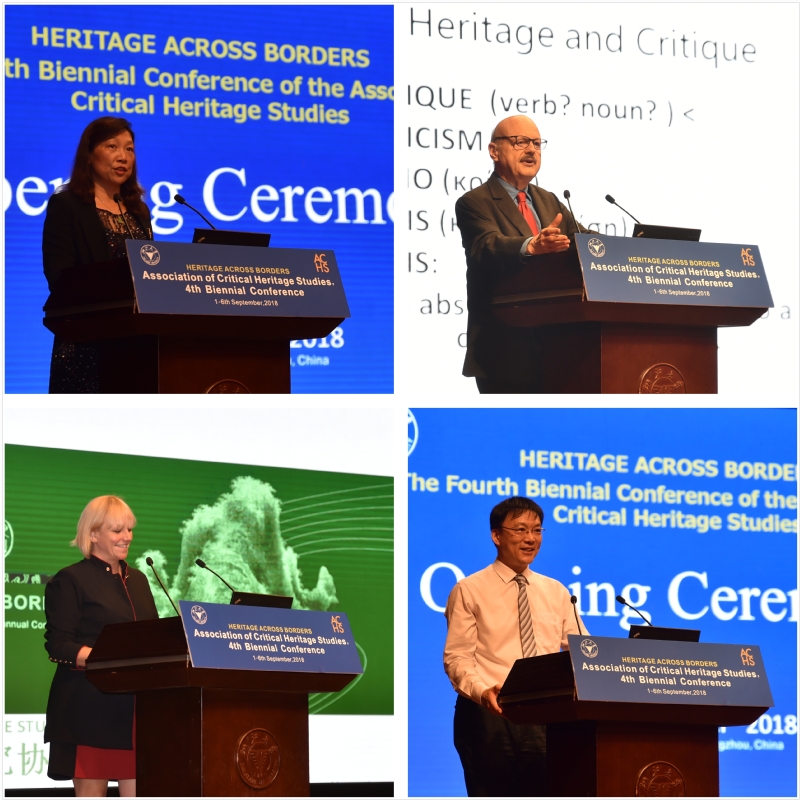 The conference had more than 560 speeches on 84 topics in 14parallel sessions.Thesession"Internationalismand HeritageAcross Borders"emphasized a series of challenges caused by cross-border cultural heritage in different countries and theirsolutions. Thesession"Heritage: Theory & Practice"dealt withthe significance of cultural identity and heritage research brought about by leisure, entertainment and tourism in heritage research. Thesession"Tangible and Intangible Heritage"reconsidered the spiral relationship betweenthe tangiblesand intangibles of heritage. Weadvanced from overemphasizing tangibleheritagetorecognizingand valuingthe intangible heritage, and tore-emphasizing thetangible propertiesof heritage. In fact, only byan integration ofthetangiblesand intangibles of cultural heritage canthe values of cultural heritage tocultural, social and economic developmentbe shown.
Thesession"Cross-Border Communication"put forward the broad connotation of"boundary resources"of heritageand their impact onindividuals, ethnic minorities, countries and so on. Anotherkeyconceptin the sessionwas"participatory heritage",underscoringthe interaction between modern society and citizens. Scholars also paid attention to the influence of religious heritage on the political, economic, andcultural fieldsandexplored the religious and cultural practices of Islam and Asian countries. Three seminars in thissessioncombined religious and heritage research to expand the scope of heritage research.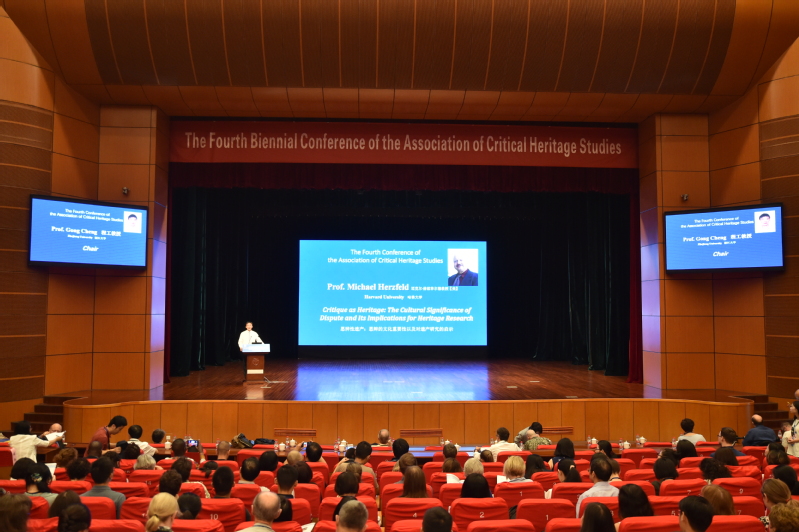 In thesession"Governance, Law and Management",starting fromheritage protection, scholars discussed the management and protection mechanism of cultural heritage in different regionsbytakingseveralsubjects, e.g.international organizations, government and heritage managing departmentsinto account. Thesession"Memory, Time and Forgetting"offered a platform for scholarsonmemory and heritage studies to learn from each other,toexplore the mystery of heritage construction and its impact on society in the past, at present and in the future.
In thesession"Discipline, Methodology and Dialogue", scholars realized that heritage researchisinseparable from the monopolistic research system constructed by Western society for a long time.Scholars jointly explored the approaches of the critical heritage studies paradigm to offset the"Western-centric Mindset".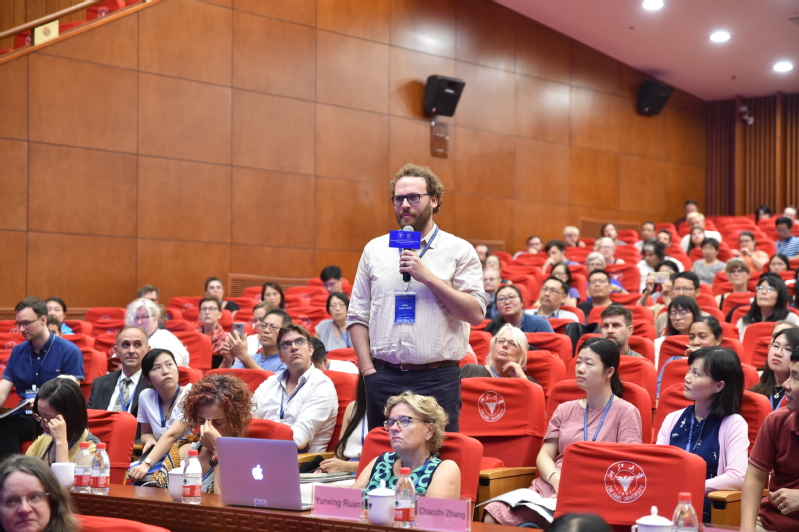 Scholars also discussed the practices of museums in various countries and regions. Museums bring about cross-border issues related to cultural communication, cultural identity and national construction.Based ongeographical factorsin thesession"Nation, Region and Territory",scholarsdiscussed the core issues, e.g.China's cultural heritage politics, environmental protection and heritage policies in the North and South polar regions, and European cultural heritage discourse systems. Inthesession"City and Landscape", scholars discussed the changes in urban areas,cultural landscapes and their social impactsinthe Industrial Revolution, Post-War Era, Post-Monopoly Period, and modernization.
Topics for discussion, in line with the frontiers of cultural heritage research,representthe inclusiveness of cultural heritage studies andcontribute totransformation and innovation.Interdisciplinary studies and extensive topicsfully demonstrated the challenges and opportunities faced by the academic communityofcultural heritage in response to globalization and social development. It also showed atendencyof integratinghumanities and socialstudies globally.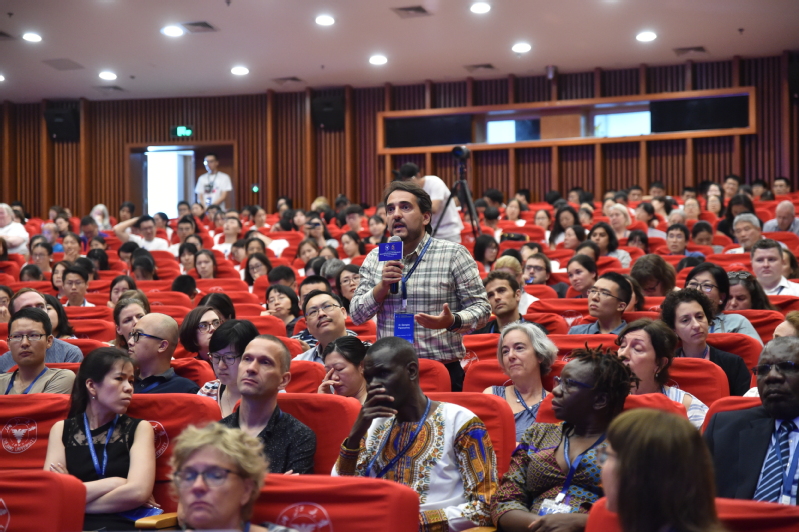 The conference is of great significance since the cultural heritage undertakings should play a more important role in inheriting traditional Chinese culture, cultivating and practicing the core values of socialism, promoting the Chinese culture to go abroad,upgradingthe quality of Chinese people and socialethics. Thisconference is characterized by the following three points.
1. Cross-border integration highlights a community of shared future for mankind
Theconference is themed"Heritage across boarders". The frontier topics of global heritage studies, developingwith cross-border practices,mean theboundaries among heritage forms (tangibleand intangible heritage), civilizations, languages, countries, disciplines, industries, and regions (villages and cities) will be broken down.Multi-subject, multi-discourse, multi-field and multi-disciplinaryexchanges,discussionsand critical studiesprompted scholarsathome and abroad to shape the cultural diversity of heritage, its social values, forms of practice and ways of expressionon a new platform.
2. Cross-disciplines cope with new challenges of cultural development
The conferenceis of strong interdisciplinarynature. The participants included scholars and delegates of different disciplines and industries, such as museology, archaeology,tangibleand intangible cultural heritage, linguistics, semiotics, human geography, urban planning, landscape studies, anthropology, history, politics,history of art,ancient architecture, cultural memory, leisure tourism, public policy and law."Interdisciplinarystudy"is both a research method and a research purpose.
3. Critical heritage studies develop rapidly in China
One of the highlights of this conference is providing a great platform for Chinese scholars and foreign scholars of Chinese origin to show themselves. A group of excellent Chinese scholars emerged during the conference. Chinese scholars focused on religious beliefs, craftsanddances, etc., theUNESCO's intangible cultural heritage discourse in China's localization, the dialogues between top-down government administration and bottom-up communities and the intangible cultural heritage construction between stakeholders. In the domestic research on heritage, the relationship amongbearersof intangible cultural heritage, communities, experts, government and between intangible cultural heritage, commercialization and tourism are hot topics. The conference also gathered a group of Chinese scholarswithsimilar interests, sothe Chinese Branch ofthe Association of Critical Heritage Studieswas studied.
The conferencealsoreceived great support from Zhejiang University. Vice President He Lianzhen attended the opening ceremony and delivered a speech. She mentioned that"Heritage represents a nation's cultural tradition, a city's historical spirit and a university's humanistic exploration".
Leaders of the School of International Studies,staffof the departments and institutes oftheSIS have been fully involved in the preparations for the conference since the summer vacation.More than 50 volunteersareproviding servicesduring the conference.
The Fourth Biennial Conference of the Association of Critical Heritage Studies promoted the local cooperation, international exchanges and academic cooperation of SIS. During the conference, we signed cooperation agreements withManagement Committee of Liangzhu Civilization, Hangzhouand some well-known universities in North America and Europe.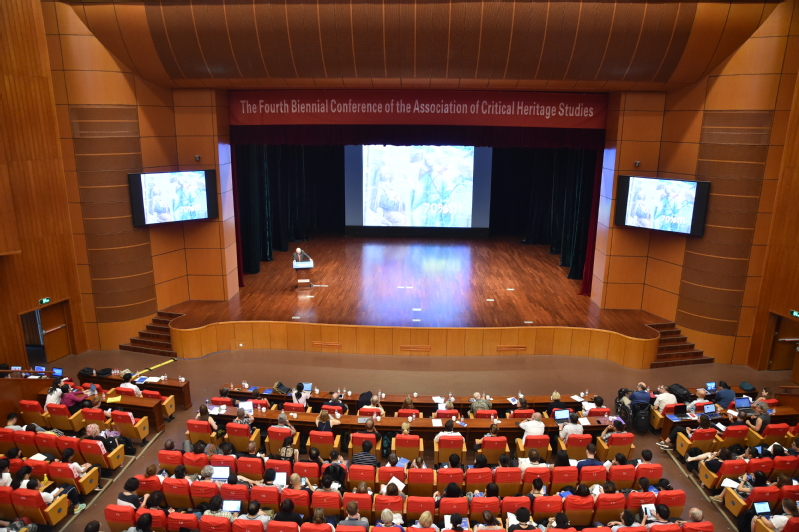 School of International Studies
September 8, 2018
Translated by Li Qian, Zhan Bingbing
Edited by Xu Xueying