On September 21, 2018, Room 206 of Building East 6 witnessed Professor Anna Simon's lecture on the presentation of female body in contemporary French literature, with the presence of students and teachers from Institute of French Language & Culture.
Anna Simon, professor at the School of Advanced Studies in the Social Sciences, Paris, Director of National Center of Researches in Arts and Language, and person in charge of both "Researches of Proust" and "Animots, Animal Poetics" at the National Center for Scientific Research, Paris, gave a lecture on the presentation of female body in the children's encyclopedia. She explained first the existing thinking mindset regarding female and presented the excerpts and illustrations from seven children's encyclopedias on human body. These examples indicated that female body takes on negativity as it is mainly related to hormone, digestive system and genital system. By contrast, male body appears intelligent, active and positive as it's usually associated with muscle and brain. The children's encyclopedias depict a stereotype of cliché and bias towards female in our society.
Students listened attentively and interacted with Prof. Simon in the lecture and during the Q & A session. The lecture ended with warm applause.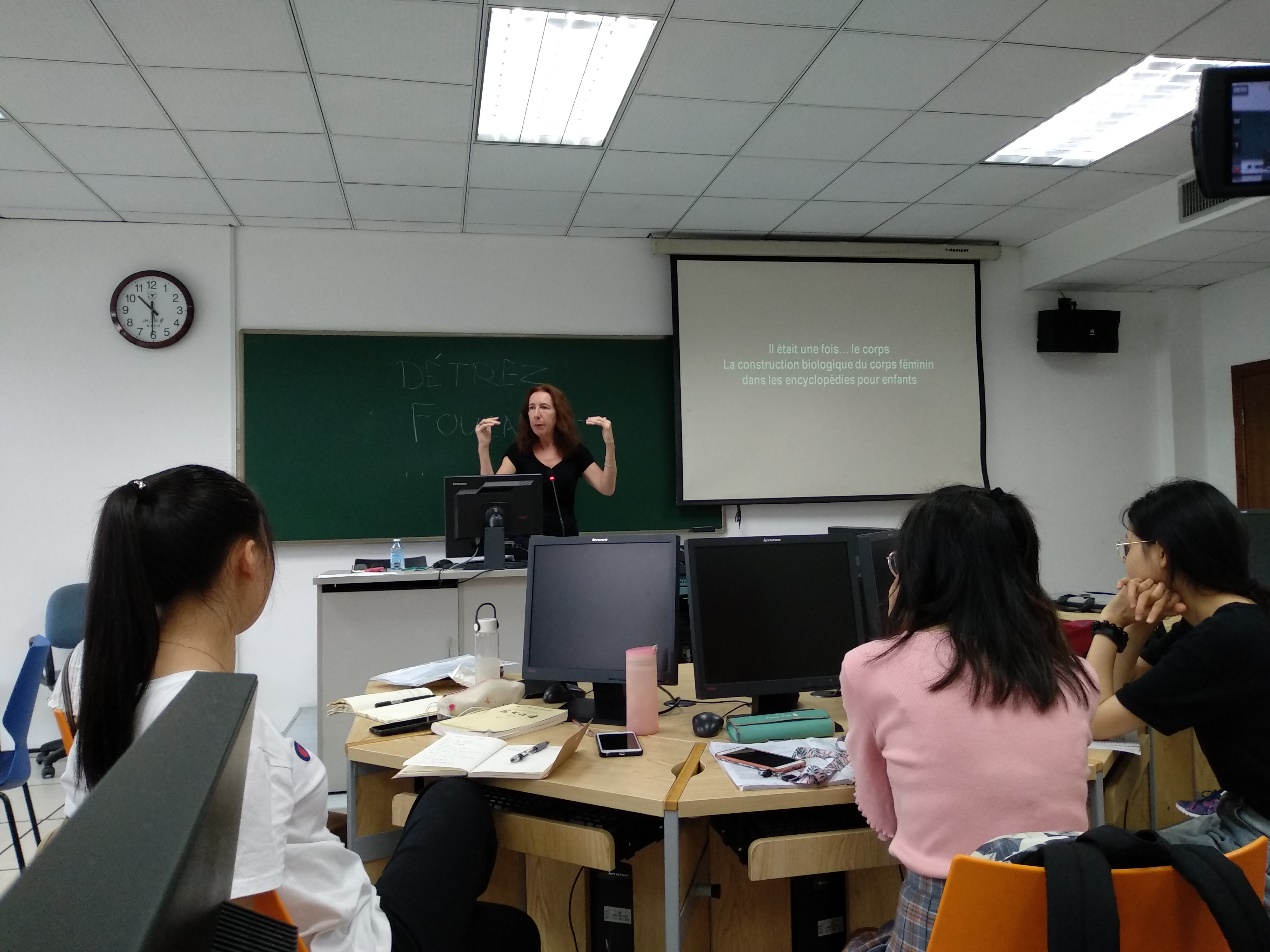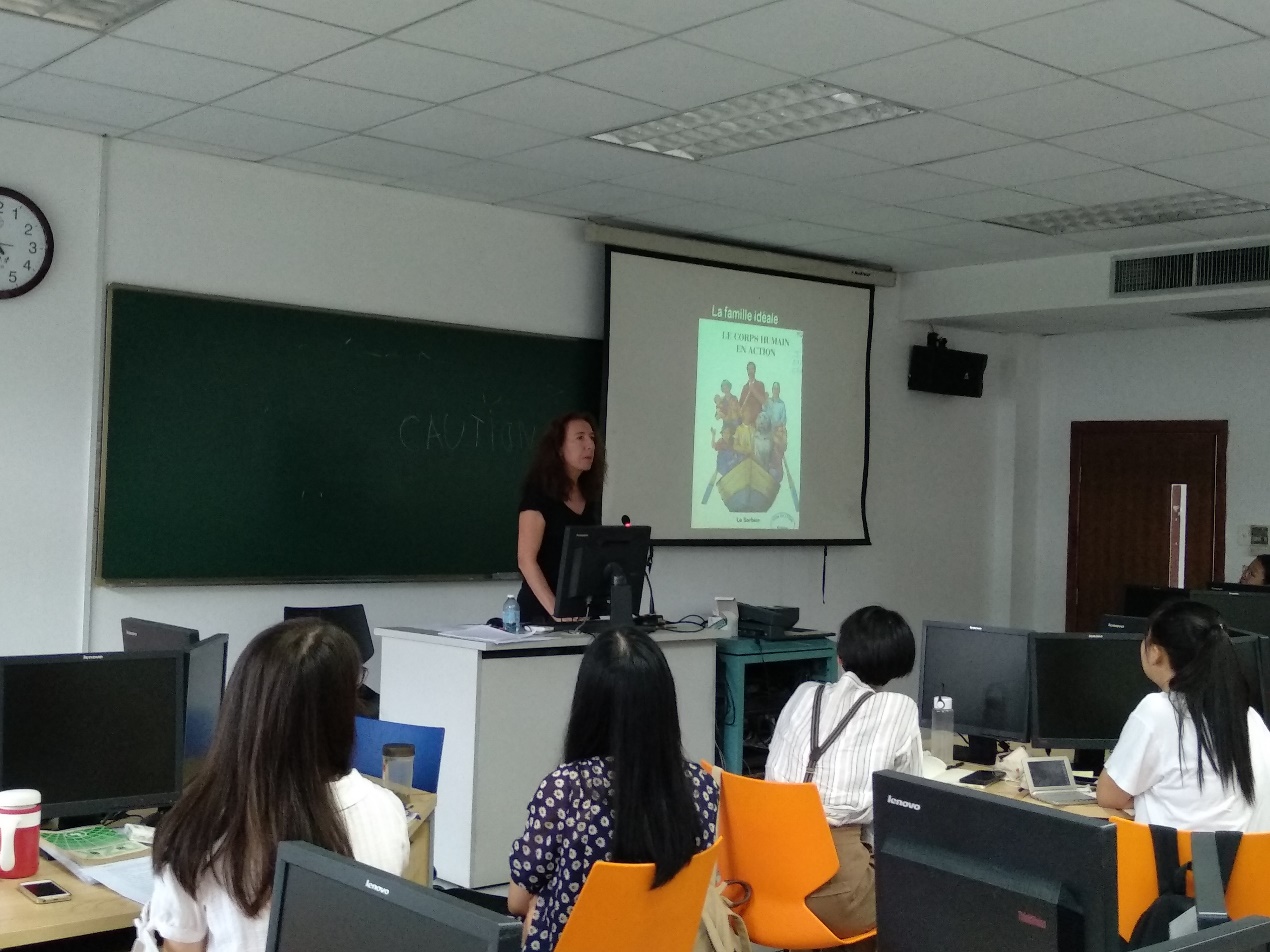 Institute of French Language & Culture, School of International Studies
September 25, 2018
Translated by Li Jia and Zhou Xingchen
Edited by Xu Xueying