On the afternoon of October 11th, Doctor Guiseppe Casale, Deputy Director of International Training Centre of the International Labor Organization (ITCILO), as well as Doctor Zu Liangrong, Senior Program Officer paid an academic visit to Zhejiang University and had a discussion on future cooperation. Cheng Gong, Dean of the SIS, Xie Hongmei, Deputy Director of Career Development Center, Xu Ying, Deputy Division Chief of International Relations, Cheng Le, Deputy Dean of the SIS, Feng Lvbing, Assistant of Labor and Social Security Department of the School of Management, together with Zheng Rui, General Coordinator of Global Engagement Program (GEP) were present at the meeting.
ITCILO, the only training institution in the UN having extensive cooperation with ZJU, especially the SIS for years, is one of the close overseas partners of the GEP. "Building on Youth Talent: Developing next generation of global leadership", a summer program co-organized by both parties, has become a flagship project of ITCILO, which is sought-after around the nation and will be popularized all over the world in 2019.
ITCILO actively advanced more extensive cooperation with ZJU. At the meeting, Doctor Guiseppe Casale and Dotor Zu Liangrong gave a detailed introduction to the programs of ITCILO. After negotiation, both parties reached a consensus on pioneering cooperation in teaching, student cultivation and the like, in which they showed great confidence. In addition, they took a group photo after a friendly and heated discussion on the implementation of cooperative planning.
This meeting furthered the cooperation between ITCILO and ZJU, especially the SIS. Meanwhile, it provided a platform for ZJU to cultivate talents for international organizations and empowered excellent Chinese youth to perform in the international arena.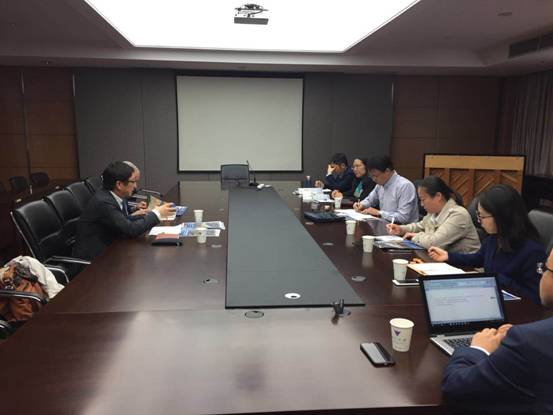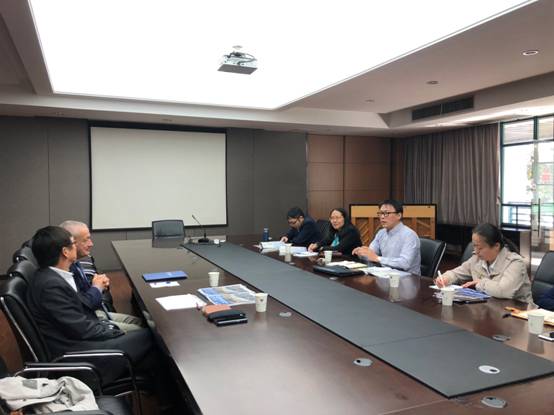 GEP of ZJU
Translated by Liu Liu and Shang Xiaoyi
Edited by Xu Xueying