On May 24th, 2019, Mr. Benjamin Lancar, current senior executive of L'Oréal Group, hearing officer of State Audit Institution of France was invited to give a lecture named "An Overview of Current Economy and Large Enterprises in France" to students and teachers of the French major in the café of Building East 5.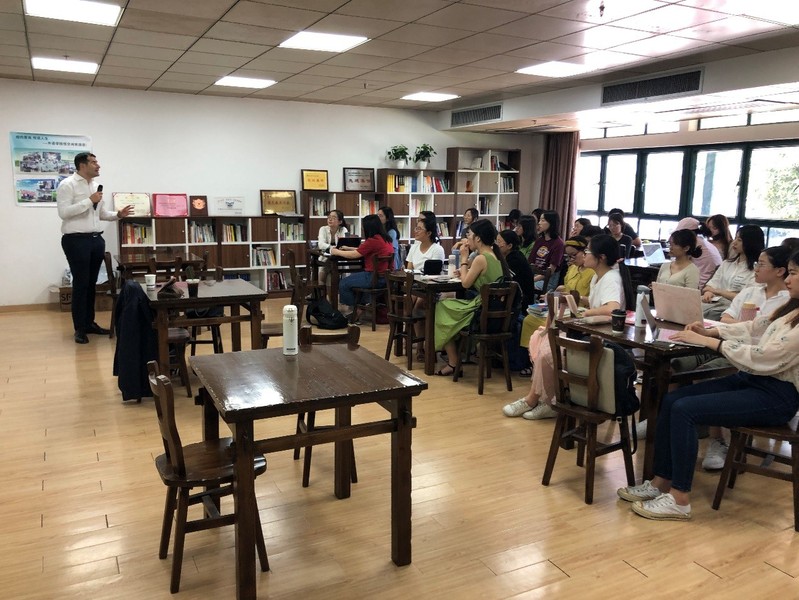 Mr. Lancer graduated from Hautes Etudes Commerciales Paris (HEC Paris) with a bachelor's degree in finance and from Sciences Po Paris with a master's degree in public affairs. Later, he became a student of École nationale d'administration (ENA), France. After graduation, he served as a supervisor in charge of relevant policies of French state-owned companies in the State Audit Institution. Meanwhile, he has been giving lectures at Sciences Po Paris. He was once engaged in politics, as he was the chairman of the Youth League of People's Movement Alliance from 2008 to 2012, and visited China with a delegation after the appointment of President Sarkozy. From 2010 to 2012, he was elected a senator of the Ile-de-France region.
In terms of economic indexes including economic growth rate, unemployment rate, investment and purchasing power, Mr. Lancar compared the economic data of France, Germany, China, America and European Union of 2018, and concluded that though French economy has resisted pressure against EU's slow economic development, there still existed problems like high unemployment, high deficit, high national debt, etc. Then he illustrated important economic measures taken by President Macron after his taking office, especially the "wealth tax" reform. Mr. Lancer answered the question "Is it possible to avoid tax through purchasing art works", and illustrated other ways for tax shelter. For instance, companies in France donated money to avoid tax one after another for Notre Dame de Paris which had been on fire.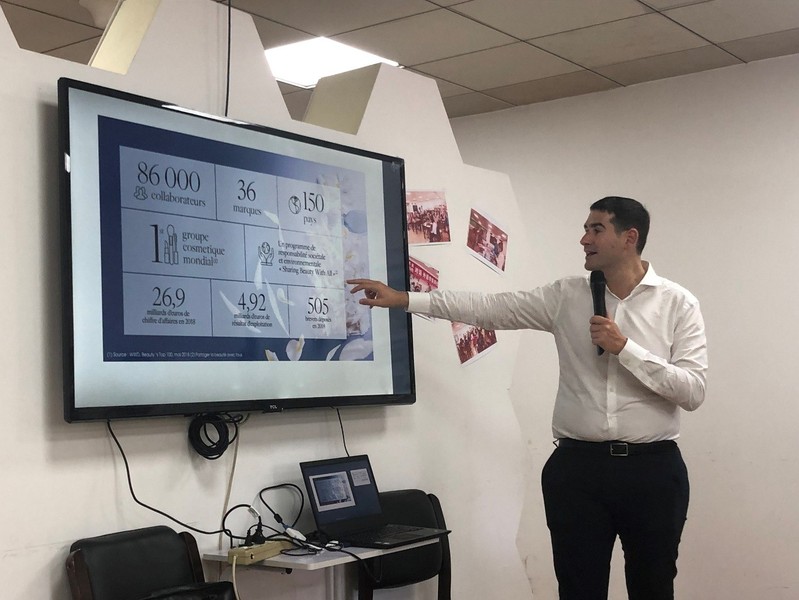 An overview of large enterprises in France was another major theme. Mr. Lancer listed top 10 companies in France and introduced briefly a few of them, concluding that the key to their success is economic globalization. Meanwhile, he analyzed the predicaments of small and medium-sized enterprises. In the end, he gave a detailed introduction to L'Oréal Group, the sixth large enterprise in France for which he works, covering marketing strategy, product research & innovation, talents cultivation, e-commerce and social responsibility, depicting a large French enterprise which is developing vigorously. He highlighted the crucial role of talents for enterprises and encouraged French majors to make use of their language advantages and consider French companies as their priority.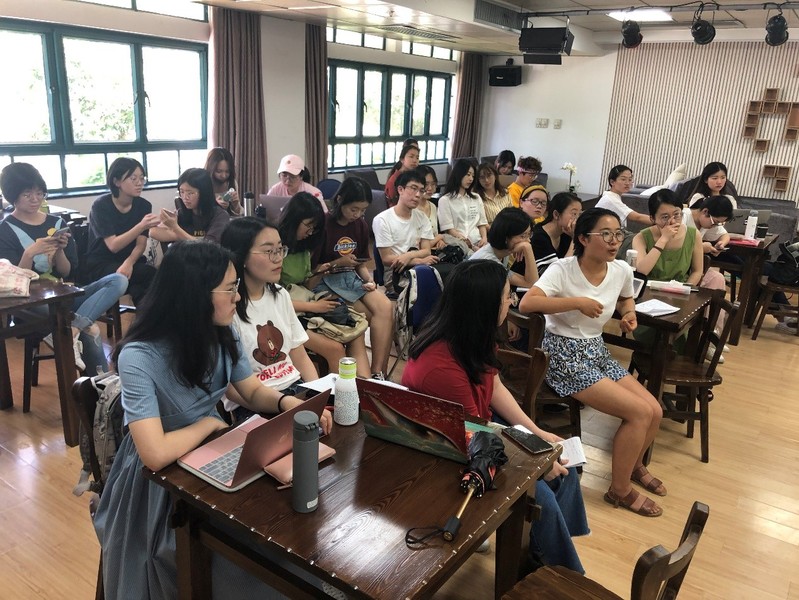 During the lecture, students raised questions and shared ideas and Mr. Lancer's answers were full of quips. The lecture ended with warm applause.
Institute of French Language & Culture
May 24, 2019
Translated by Li Jia and Shang Xiaoyi
Edited by Xu Xueying