On October 9, a delegation of three from Monash University, Australia, visited School of International Studies at Zhejiang University and discussed plans for future cooperation. Fang Fan and Cheng Le, Deputy Deans of School of International Studies, Prof. Guo Guoliang, Associate Prof. Feng Quangong, Associate Prof. He Wenzhong and Associate Prof. Li Jia welcomed the guests.
Guests included Cecilia Hewlett, Sarah Mcdonald, two Deputy Deans, and Rick Qi, Translation Lecturer from Faculty of Arts.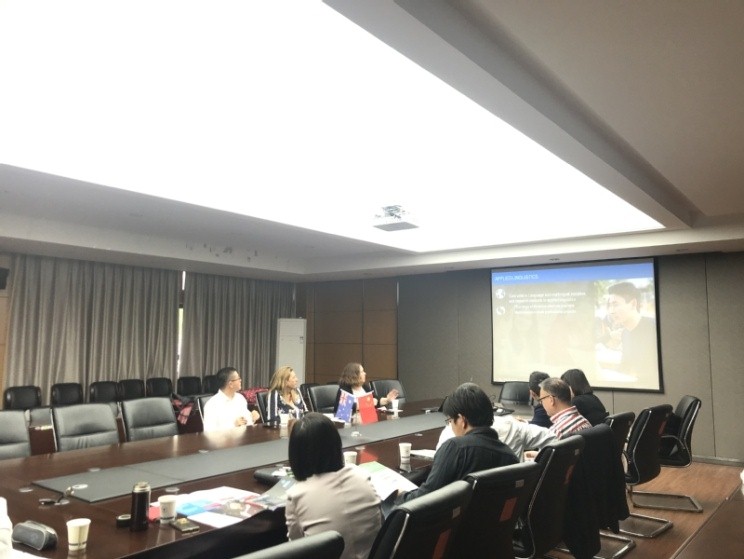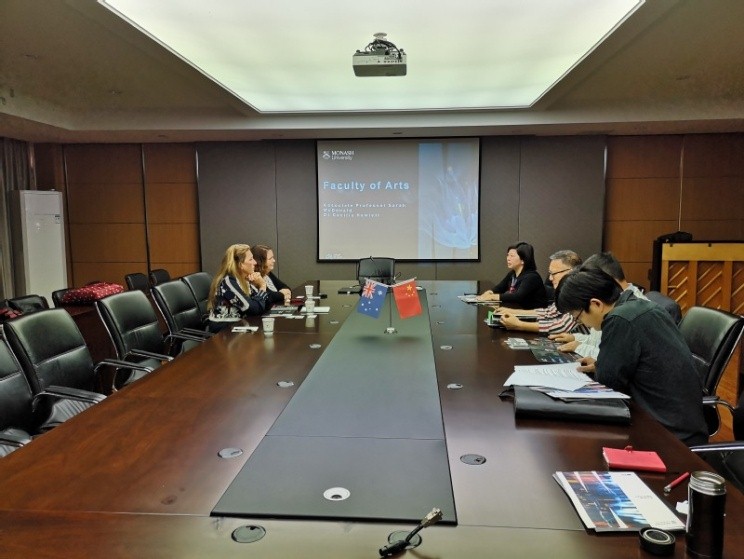 After expressing her welcome, Fang Fan gave a brief introduction to the School of International Studies (SIS) and its development. Afterwards, Cecilia Hewlett introduced the Faculty of Arts and expressed the willingness for global cooperation. Sarah Mcdonald, introduced some master programs, e.g. International Relations, Interpretation and Translation Studies, and Applied Linguistics. Both sides discussed the possible cooperation in dual-degree programs, master and doctoral programs, students exchange programs and short-term visits and the teachers of SIS gave an active response.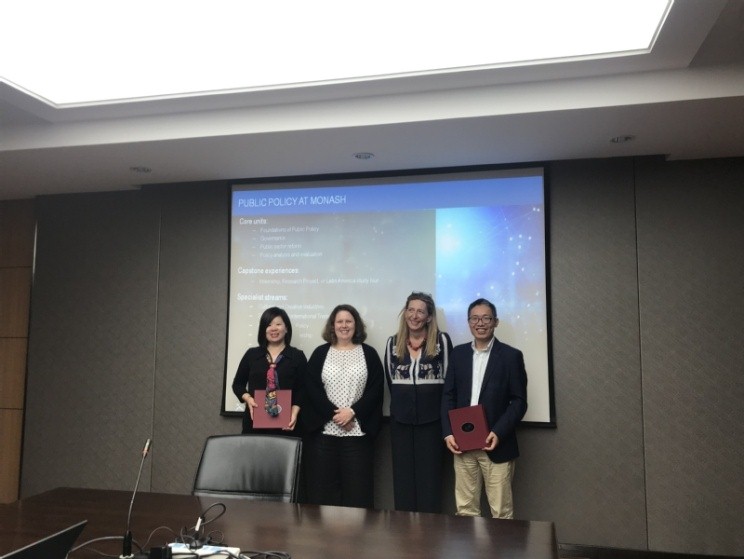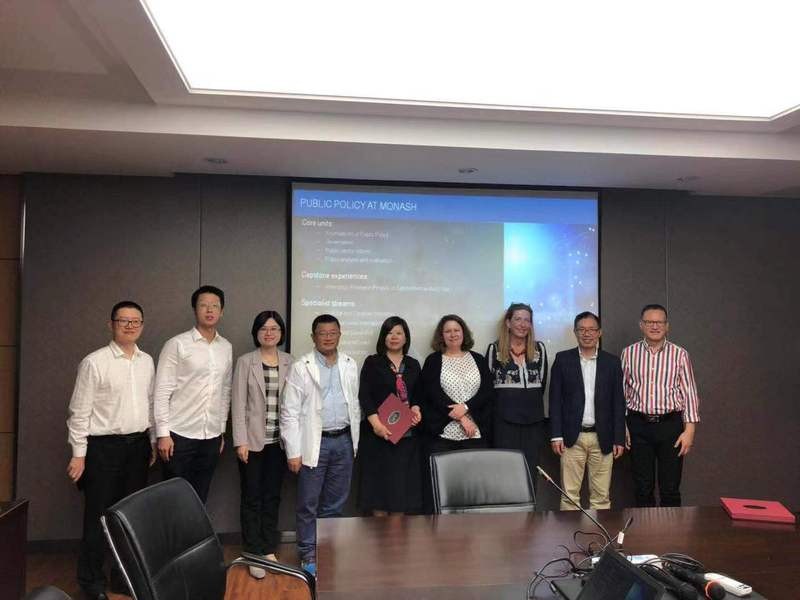 Introduction to Monash University
Located in Melbourne, Victoria, Australia Monash University wins the 58th place in 2020 QS World University Rankings, with its disciplines like education, nursing, chemical engineering, law, medicine, translation, accounting and finance ranking among the best of the world.
Office of Global Engagement
October 10, 2019
Translated by Geng Yuanjun
Edited by Xu Xueying