Invited by Zhejiang University Education Foundation USA, the Office of Global Engagement, and the Institute for Interdisciplinary Studies of World Literature at Zhejiang University, Prof. Charles Bernstein from University of Pennsylvania, an academician of American Academy of Arts and Sciences and a representative poet and poetry theorist of Language Poetry, paid a visit to Zhejiang University and gave a lecture as the Zhu Kezhen Distinguished Scholar of ZJU on November 4, 2019. This visit is of great impetus to foreign language, literature and international exchanges of ZJU.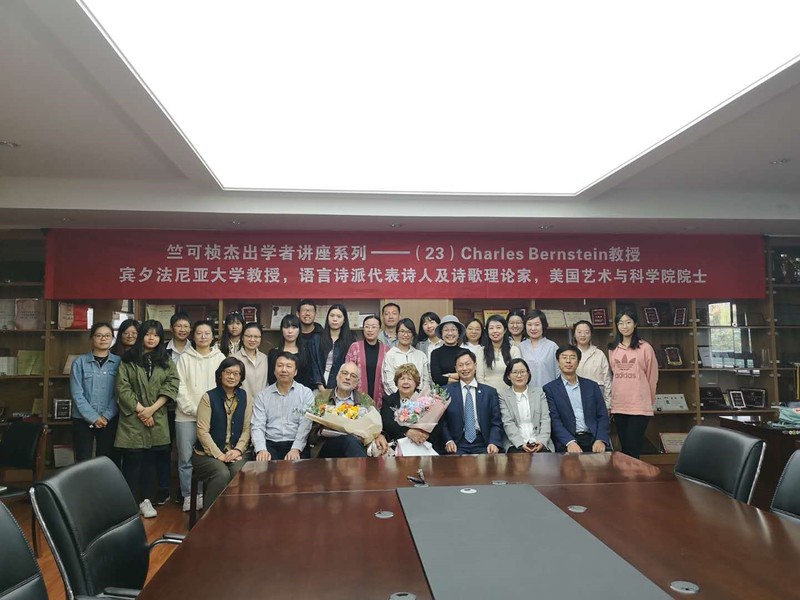 Prof. Bernstein has published several collections of poems in recent years, including Pitch of Poetry (University of Chicago Press, 2016) and Recalculating (University of Chicago Press, 2013). In 2010, his All the Whiskey in Heaven: Selected Poems was published by Farrar, Straus & Giroux. Besides, two of his works, namely the L=A=N=G=U=A=G=E POETICS (translated by Luo Lianggong and published by Shanghai Foreign Language Education Press in 2013) and the Selected Poems of Charles Bernstein (Central China Normal University Press, 2011), have been translated into Chinese. In 2015, he won the Münster International Poetry Award and the Janus Pannonius Grand Prize for Poetry. In 2019, he was awarded the Bollingen Prize, the highest award for poetry in America.
On the morning of April 4, Prof. Bernstein gave a lecture on poetry reading entitled "Joker: Poetry, Irony, Solidarity" in Room 201, Building East 5. The lecture was hosted by Prof. Nie Zhenzhao and attended by many students and teachers from the School of International Studies.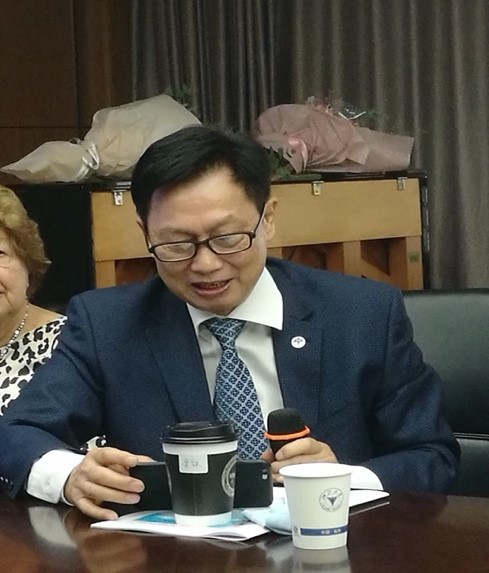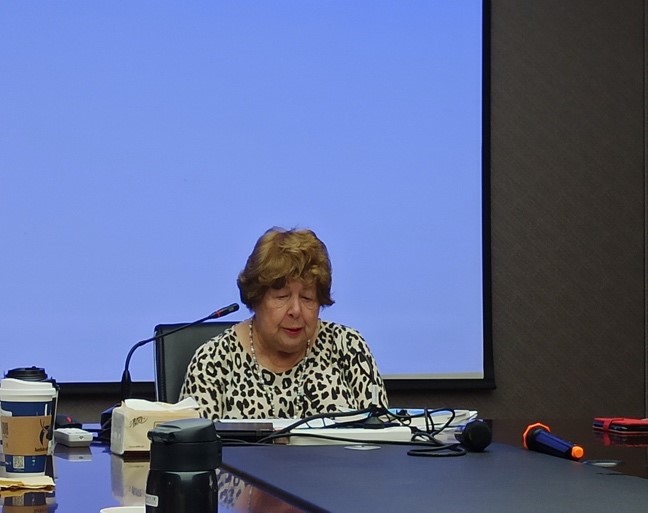 At the beginning of the lecture, Marjorie Perloff, a famous poetry theorist, President of American Comparative Literature Association and academician of American Academy of Arts and Sciences, elaborated her definition of excellent poetry and spoke highly of Prof. Bernstein's achievements in poetry and his mastery of poetry language. After that, Prof. Bernstein and Prof. Li Zhimin as a translator, took turns reading both the source text in English and translation in Chinese of nine poems, among which, the Johnny Cake Hollow aroused great interest among all the students and teachers due to its distinctive language features. As an avant-garde poem which emphasizes more linguistic form than semantics, it seems impossible to be translated into Chinese. However, Prof. Li encouraged students to reflect language creativity of the source text in their translation by adopting dialectics. He shared three versions of translation by using dialects of different regions in China, namely Cantonese, Hakka and the dialect in Jiangxi Province. These three versions of translation were much appreciated and provided the audience with a new way of reading and analyzing poems. Prof. Bernstein also gave credit for such way of translation, commending that it faithfully conveyed the idea of "language game" of the source text. Moreover, the poem The Lie of Art read by Prof. Bernstein and Prof. Li expressed the questioning about conventional art and the pursuit of innovation.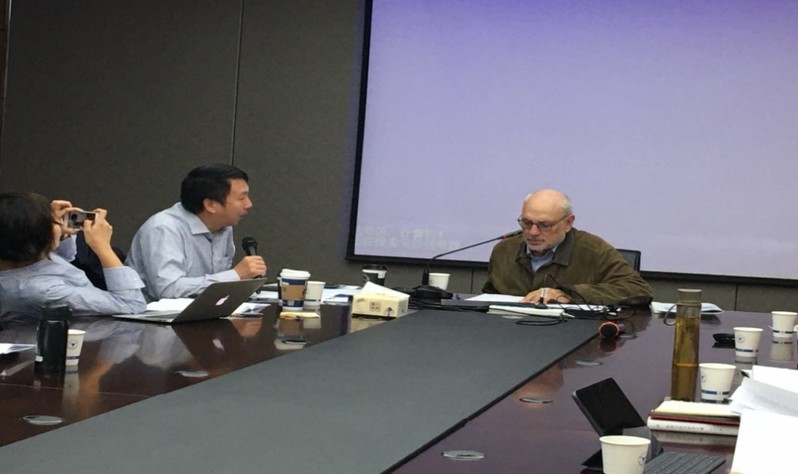 The lecture in the afternoon was mainly about the discussion of poetry. First of all, Prof. Bernstein read a poem he wrote after he came to Hangzhou. Then, four teachers raised their questions for discussion, which were about the way of poetry creation, understanding of poetry, the relationship between intuition and rational thinking, and translation of poetry respectively.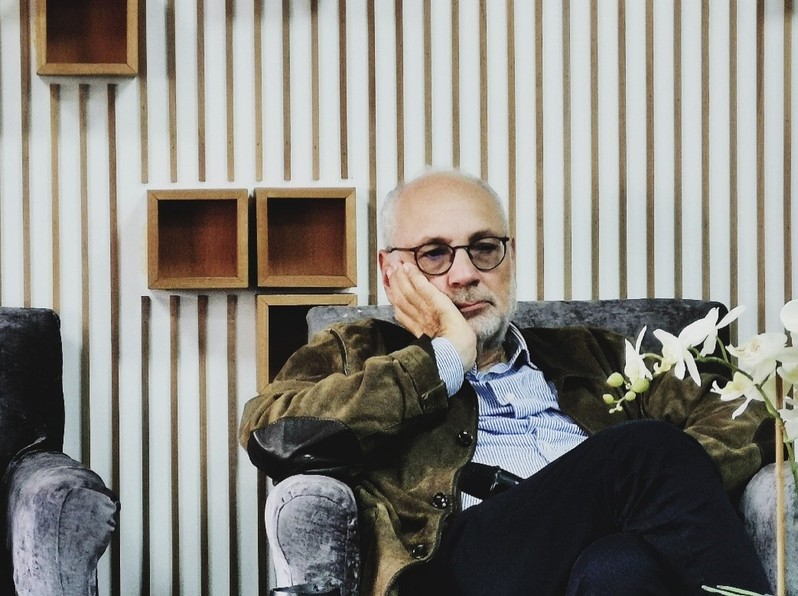 Prof. Bernstein told the students and teachers that his way of writing and appreciating poetry was mainly by experiencing and intuition. He believed that his poems could be understood from various perspectives and dimensions. He encouraged readers to enjoy reading and showed respect for their diverse understandings. In terms of the relationship between intuition and rationality, he firstly distinguished the types of rational thinking and then pointed out that poetry couldn't be created without rational thinking, but human life was not only about rationality. He recognized the dialectical relationship between reason and intuition, but insisted that poetic aesthetics should resist instrumental rationality.
Meanwhile, Prof. Bernstein had a heated discussion with Prof. Perloff on the translatability of poetry. Prof. Bernstein regarded poetry translation as a process of re-creation. He argued that by reinterpreting poetry, the translation was as important as the original text, and even more fluid than the source text. However, Prof. Perloff agreed on Robert Frost's view of poetry that "Poetry is what gets lost in translation". She highlighted the importance of interpreting poems in the source language context and culture as well as the significance of multilingual learning in promoting cultural communication, eliminating cultural prejudice and the egoism of western culture.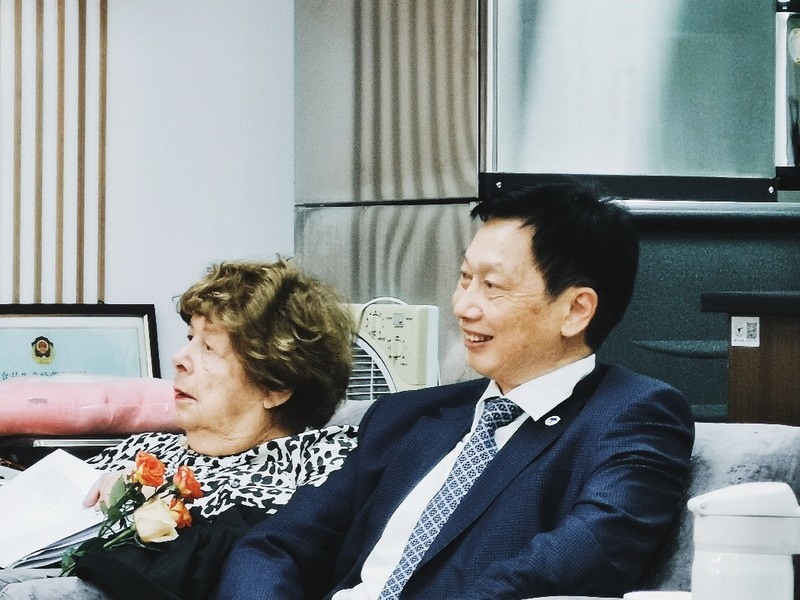 Prof. Bernstein's visit greatly promoted the spirit of humanity and the literary and humanistic accomplishment of students and teachers in Zhejiang university, and had a positive and far-reaching impact on the progress of disciplines like foreign language and literature in our university. The students and faculty of SIS appreciate the opportunity given by Zhejiang University Education Foundation USA and look forward to cooperating with the top universities worldwide for better foreign language studies and related disciplines.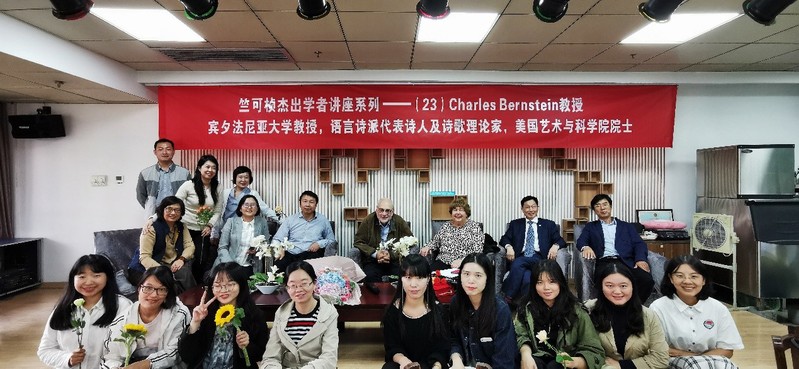 Photographed and written by Yan Dong, Man Ziying
Institute for Interdisciplinary Studies of World Literature, Zhejiang University
November 11, 2019
Translated by Li Qian
Edited by Xu Xueying