On November 19th, a lecture entitled "On the Textology of Russian Literature: The System and Sum of Local Texts" was held by the Institute of Russian Language and Culture of the School of International Studies (the SIS) at Room 201, East 5 Building on Zijingang Campus, Zhejiang University. Presided over by Ms. Zhou Lu from the Institute, the lecture was delivered by Prof. Люсый Александр Павлович , a renowned Russian literary critic, cultural scientist, expert in local chronicles, political commentator and journalist. In addition, he was once a researcher at the Department of Art History of Russia's Institute of Cultural History, a researcher at Cultural Foundation Research Center of Russia's Institute of Cultural and Natural Heritage and a member of Social and Cultural Globalization Branch of "World Cultural History" Scientific Committee of the Russian Academy of Science.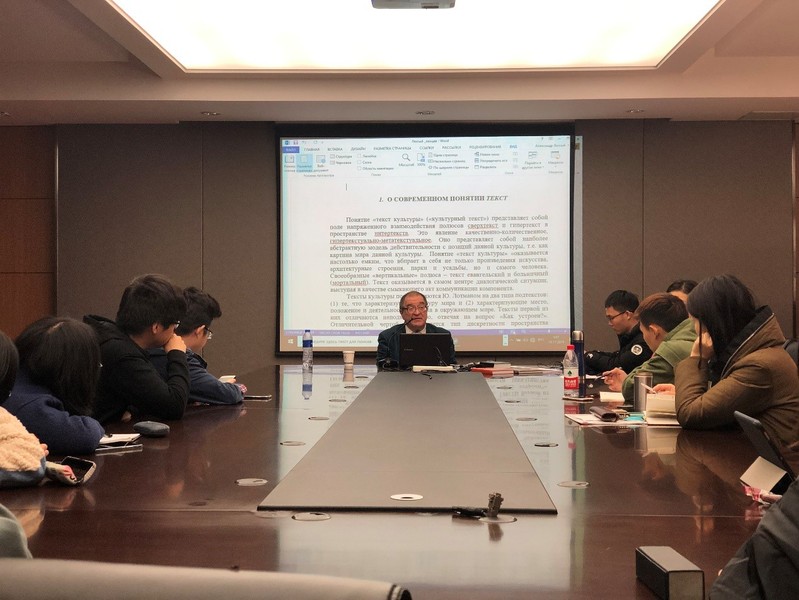 The modern picture of literary space is realized globally and locally through works and texts (or hypertexts). In the texts of consecutively developing local themes, the historicality and continuity of ontological symbols as cultural identity are realized on the basis of specific symbols and principles. Starting from cultural texts, Prof. Люсый interpreted the texts of Petersburg, Moscow, Ural, Siberia, Caucasia, and film and music, and explained the close relationship between local texts and cultural space through vivid examples, providing a new perspective for future academic researches.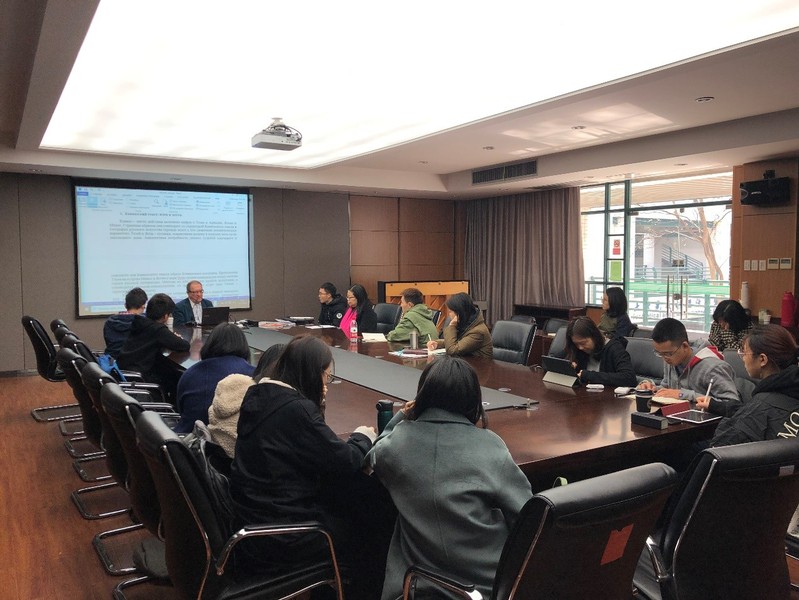 In the end, Prof. Люсый expressed his wish to answer more questions from the students in the future and he would offer suggestions. The lecture was finished in warm applause.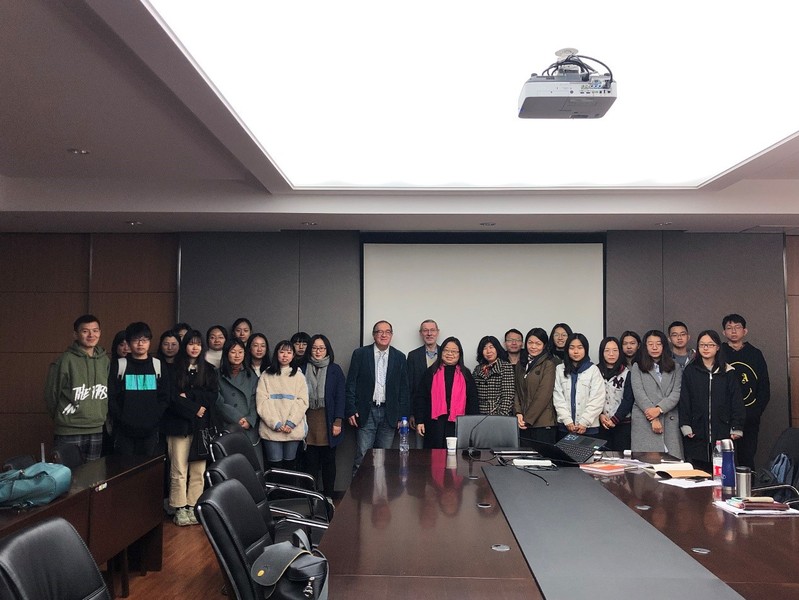 Institute of Russian Language and Culture
November 20th, 2019
Translated by Liu Liu
Edited by Xu Xueying