The 25th lecture of the Center for Medieval and Renaissance Studies of School (CMRS) at School of International Studies in Zhejiang University was successfully held online on September 26, 2020, with Prof. Stephen B. Dobranski, an expert on Milton, and Professor Hao Tianhu, Director of the CMRS, exchanging ideas on the significance of the British poet Milton for about two hours. Presided over by Prof. Gao Fen, Director of the Institute of Foreign Literature of Zhejiang University, the lecture was enjoyed by over a hundred of students and community members from universities and research institutes at home and abroad and have stirred heated discussion.
Stephen B. Dobranski, a distinguished professor at English Department of Georgia State University and Editor-in-Chief of the leading academic journal Milton Studies, boasts wide reputation in Britain and America as an expert in Milton studies with numerous monographs including Milton's Visual Imagination: Imagery in "Paradise Lost" (Cambridge University Press, 2015), Readers and Authorship in Early Modern England (Cambridge University Press, 2005) and The Cambridge Introduction to John Milton (Cambridge University Press, 2012). He is also the editor of Milton in Context (Cambridge University Press, 2010), the co-editor of Milton and Heresy (Cambridge University Press, 1998) with Prof. John Rumrich, and the editor-in-chief of the recently published three-volume book Political Turmoil: Early Modern British Literature in Transition, 1623-1660 (Cambridge University Press, 2019).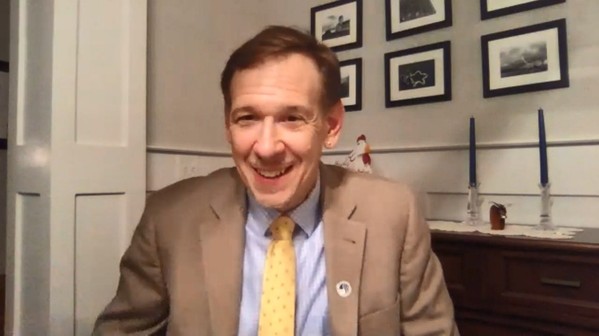 Graduate of Beijing University, China and Columbia University, America, Prof. Hao Tianhu has been engaged in Milton studies for some two decades successively under the tutoring of Prof. Shen Hong and Prof. David Kastan and is the author of Milton in China and many other monographs. Having completed two projects on Milton studies funded respectively by the Ministry of Education and the National Social Science Fund (NSSF), Prof. Hao is currently a chief expert of the NSSF major project on "the Collection, Translation and Research on Milton's Works" and has been an editorial board member of Milton Quarterly, an authoritative international journal since October 2019. According to Prof. Gao, the lecture, following the dialogue on Shakespeare and Milton between Prof. Hao Tianhu and Prof. David Kastan of Yale University in July, is the second major academic dialogue co-held by the NSSF-funded project.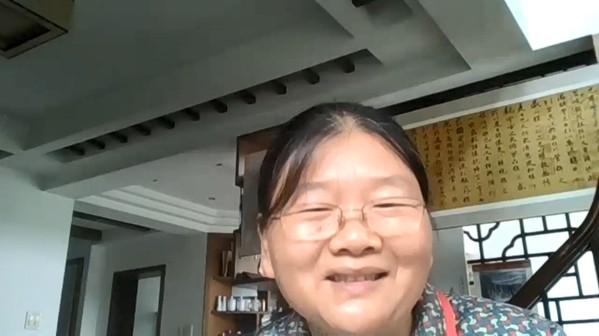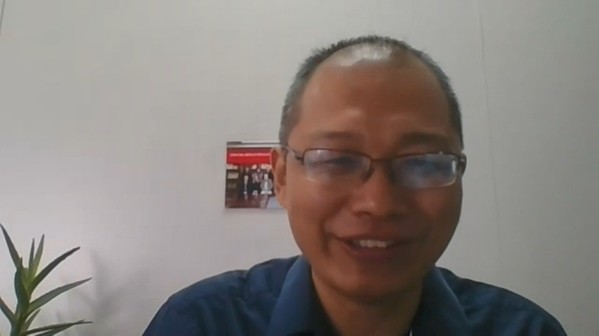 Born in London in the early seventeenth century, Milton led an extraordinary life and composed magnificent epic poems in tough environment, which still exerted vital significance in the study of English and American literature and other Western literatures, and his works are still found in literary textbooks around the world. In response to the questions put forth by Prof. Hao at the beginning "Why do we talk about John Milton in modern times? Why does the poet still matter today?", Prof. Dobranski briefed on the impact of Milton's work in terms of its poetic value and contemporary significance. The conversation then shifted to the reception and cross-cultural understanding of Milton's works in China in comparison with their reception and research in Britain and America. Both professors have contributed insightful views focusing on several topics, such as the evolution of image of Satan in China, Eve's status as a woman and whether Milton was a misogynist, Milton's political thought, the unique interpretations of Milton by Chinese readers and scholars, the reception of Milton's works in America before the Civil War, different interpretations of Milton's works in America in 21st century, and the feasibility of film adaptation of Paradise Lost.
The audience brought forth various questions during the Q & A session, covering the plot, characters, subject, structure in Paradise Lost, the literary tradition that Milton followed, Milton's personal views (on love and family, etc.), and his early lyric poems and sonnets, upon which Prof. Dobranski and Prof. Hao generously shared their unique understandings, which reflected the great interest and in-depth research that Chinese audiences have in Milton. More dialogues among Chinese and foreign scholars are expected in the future to deepen and expand the study of literature and culture.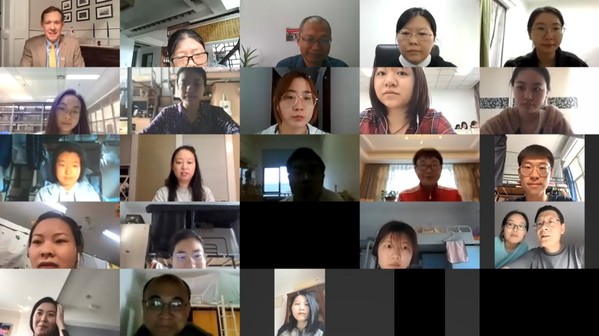 Center for Medieval and Renaissance Studies of School (CMRS)
at School of International Studies, Zhejiang University
Written and Photographed by Zhang Lian and Zhou Lan
September 30, 2020
Translated by Mo Feifei
Proofread by Xu Xueying