From July 26 to July 31, 2021, the 14th World Congress of the IVG was held at University of Palermo, Italy. The Congress, as the top international congress of the IVG, is held every five years; however, the Congress was postponed for one year due to the pandemic and was held concurrently online and offline this time on the theme "The Road to Germanic Studies from a Cross-Cultural Perspective". More than 1,500 scholars of the IVG worldwide were present at the Congress in 69 sub-panels, to conduct academic exchanges on the topics related to literature, linguistics, cultural studies, pedagogy, etc.
The students and teachers of the Institute of German Studies of Zhejiang University attended the Congress under the leadership of Professor LI Yuan, Director of the Institute. Besides, Professor LI Yuan, Ms. LIAN Fei and two students LI Yushan and ZHENG Yawen were invited to give academic reports.
Prof. LI, together with Prof. Claudia Riemer and Prof. Maciej Mackiewicz, two renowned scholars on Germanic studies, moderated the sub-panel "German Learning Motivation--The Importance of Language Learning to International Germanic Studies". Prof. LI and Ms. ZHENG delivered a lecture on the motivation of Chinese students on Germanic students. The lecture showed the development and changes of learning motivation of German majors in Zhejiang University from the perspective of the self-system of second language motivation. Scholars all over the world showed great interest in this topic and discussed in depth.
In the sub-panel "Comparative Corpus Linguistics", LIAN Fei and LI Yushan shared the research results on the complexity of written syntax for Chinese German majors, based on the National Social Science Fund project chaired by Professor LI Yuan. The research, with the use of the largest German language learner corpus under construction in China as the data, attracted the scholars' attention worldwide. As the youngest and only Asian research team at the Congress, the team from the Institute of German Studies impressed the participating scholars deeply with their profound research and active interactions.
The IVG, an important research community in Germanic studies, is an academic gala for international scholars to conduct academic exchange and communication. The Institute of German Studies, Zhejiang University was also present at 13th World Congress of the IVG, held at Tongji University, Shanghai in 2015. And in This Congress, the Institute expressed Chinese academic voices and showed the research quality of Chinese scholars by playing an active role as speakers, moderators or organizers. Besides, the participation of professors, young teachers and students from Zhejiang University also showed the good academic development echelon and active research atmosphere of Institute of German Studies. It is expected that more scholars from Zhejiang University will be present at the next World Congress of the IVG.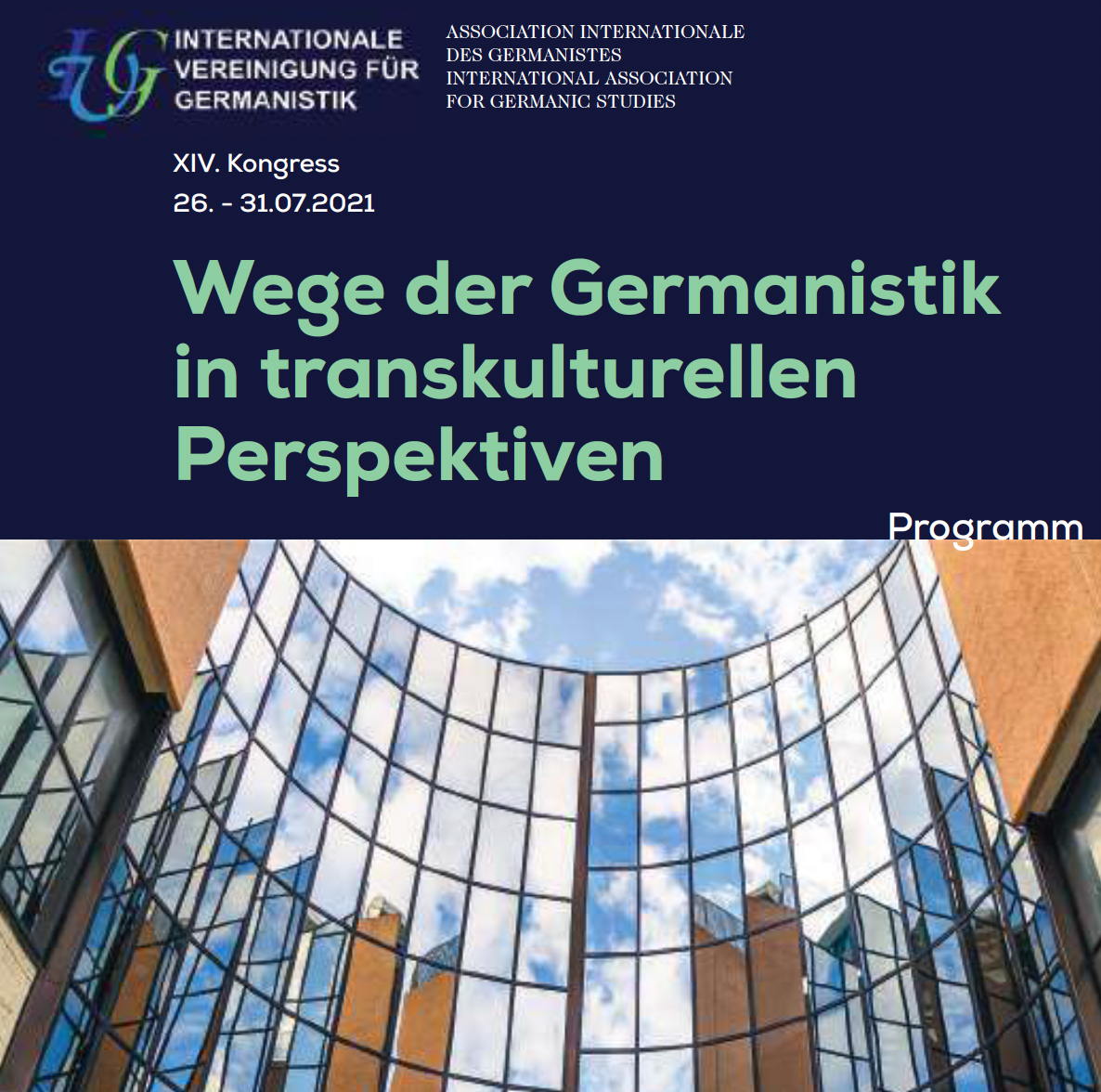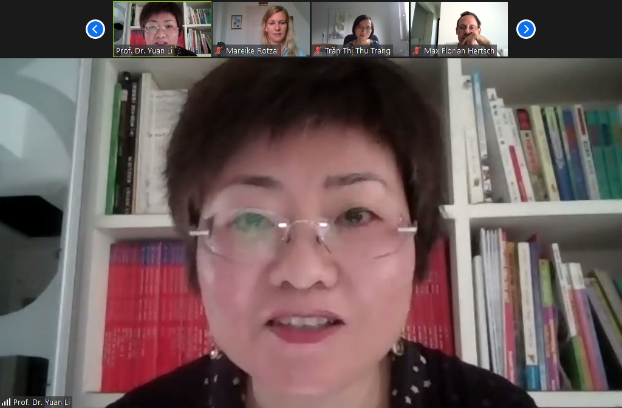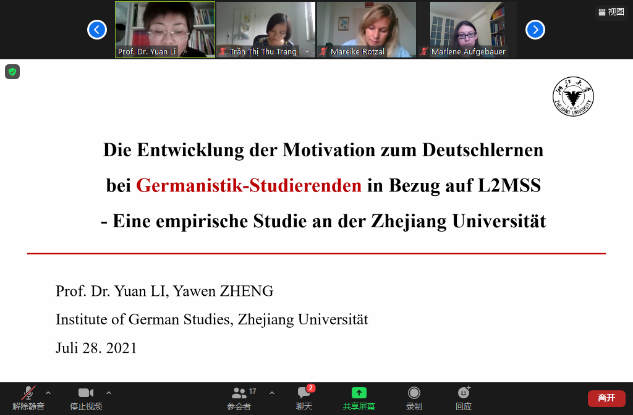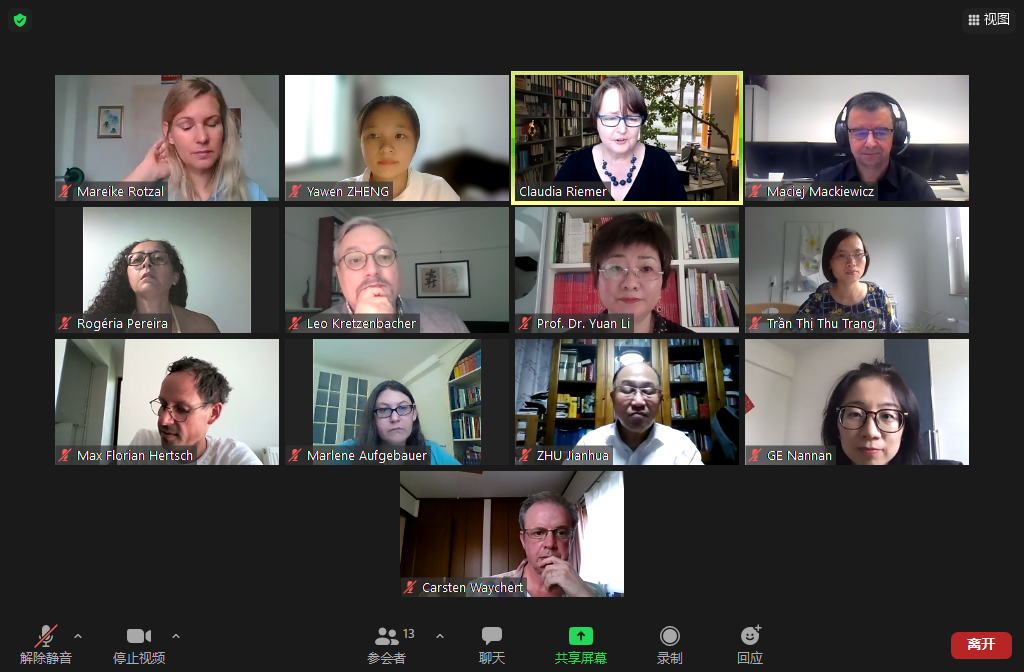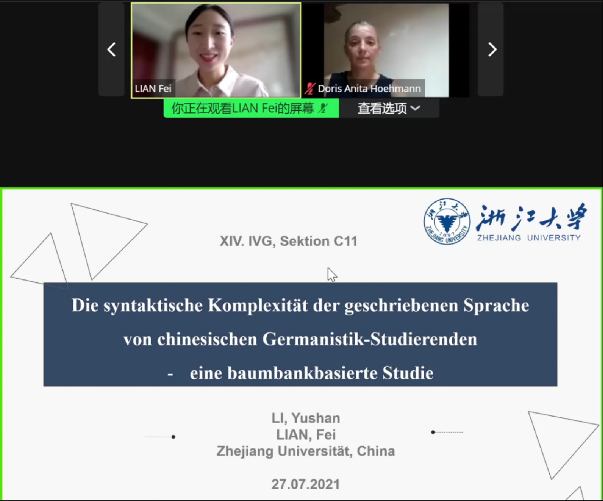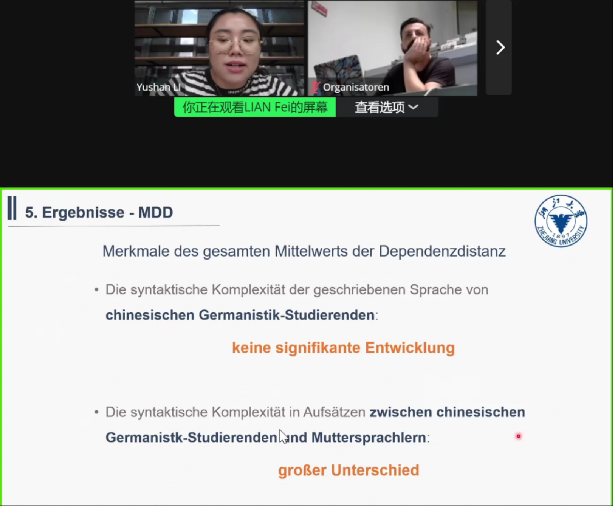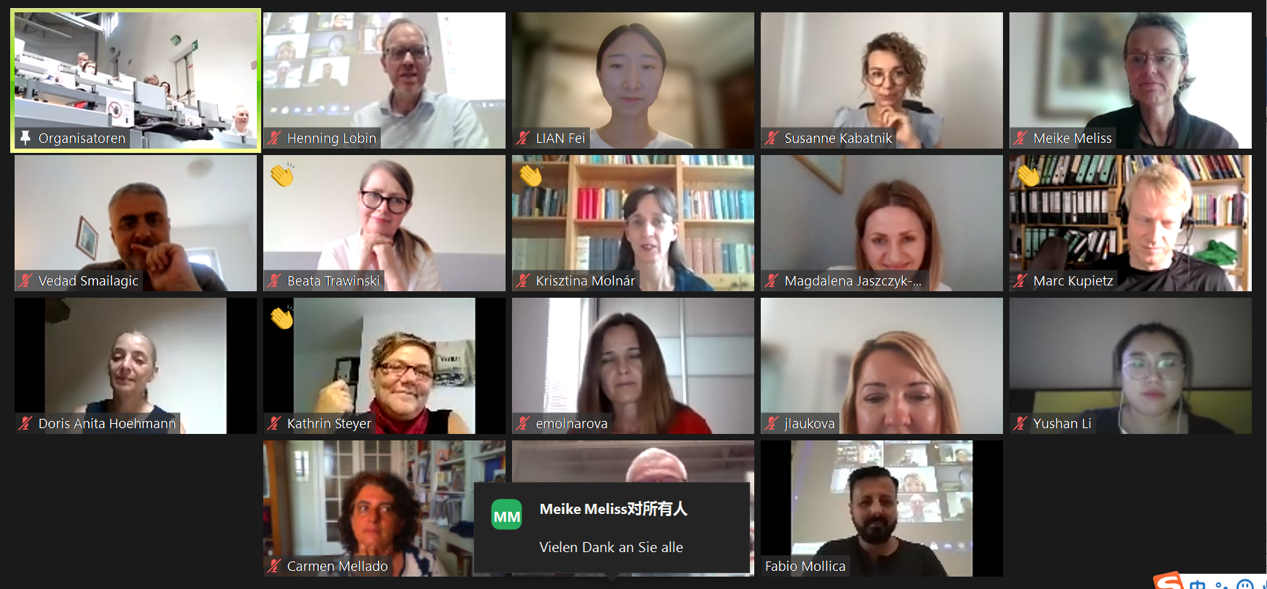 Institute of German Studies
August 22, 2021
Translated by Xu Xueying