On December 31, 2021, the activity for celebrating the New Year for foreign teachers of the School of International Studies, held at Qiushi Tea House of College of Agriculture & Biotechnology, was attended by the foreign teachers, secretary of Foreign Affairs, as well as Prof. Dong Yanping, Dean and Prof. Min Shangchao, Vice Dean of the School.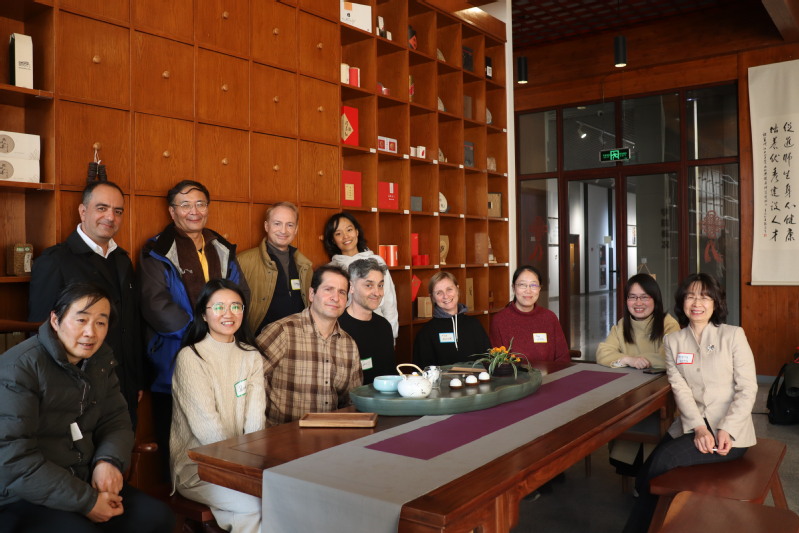 The activity kicked off with a brief self-introduction by the teachers present. Prof. Dong, on behalf of the School, expressed her appreciation to the teachers for their hard work in the past year and her best wishes for the New Year. Prof. Min also expressed her thanks for what they sacrificed in the fight against the pandemic and their contribution to the teaching and research of the School.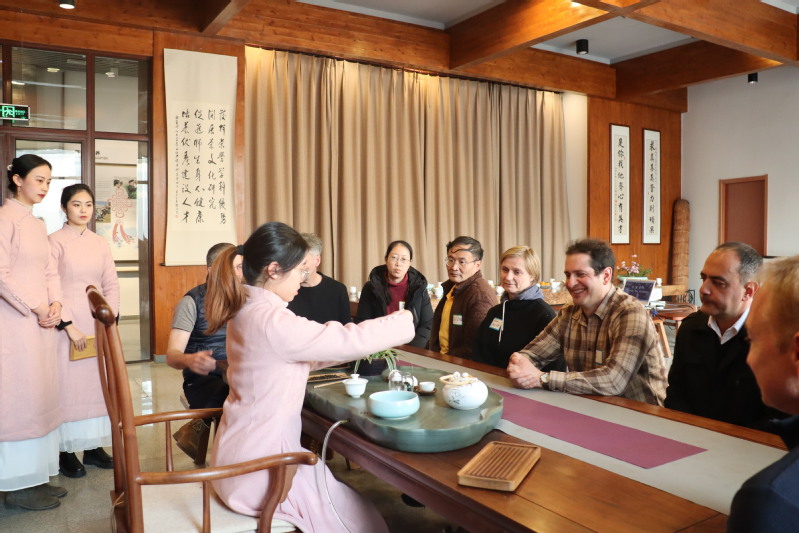 Guided by the working staff of the Qiushi Tea House, the foreign teachers acquired tea-related knowledge, enjoyed the tea art performance and experienced tea art procedures, e.g. pouring water, serving tea and tasting tea.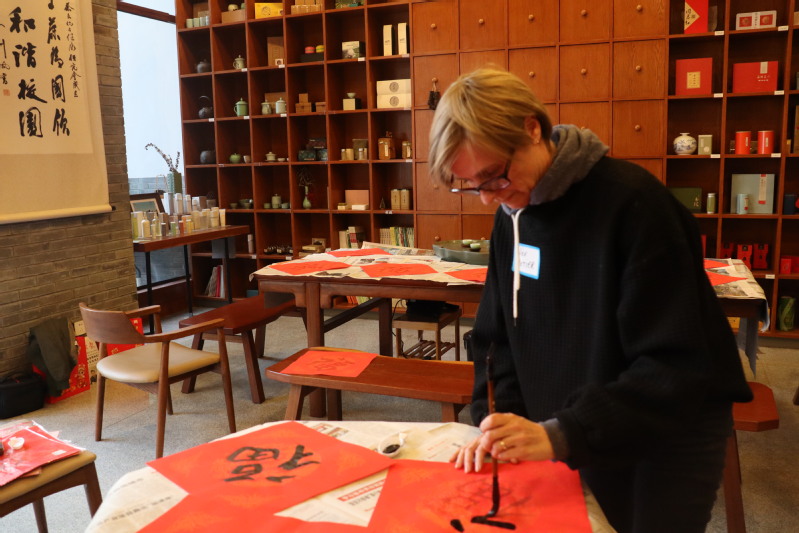 Meanwhile, the teachers were invited to write the Chinese character "Fu", meaning "blessing" in calligraphy and experience the traditional Chinese culture. They also conveyed best wishes and expectations for the new year by exchanging "Fu" character.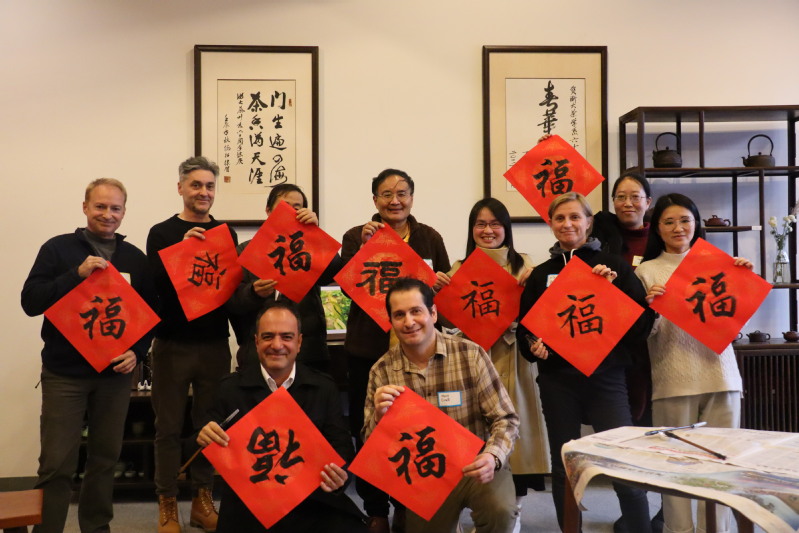 Wish everyone happy and fruitful in the new year.
Photo/Text: Wang Jiayue
January 3, 2022
Translated by Xu Xueying